Call from the iTalkYou App
Download it from the Google Play Store: just click HERE
Sign in with your extension and you'll be ready to start calling.
Call from a Softphone
Use your IP desk phone or the Softphone of your choice to make calls through iTalkYou (we recommend using Zoiper).


The sign-in you should use in this case is the following:
Username: your iTalkYou extension number
Password: The SIP key associated with it. You can find this information by clicking on the icon in the ADMINISTRATION menu.
Domain: sip.italkyou.com
Call from the network of iTalkYou incoming telephone numbers.
To call any iTalkYou extension or public network number in the world, all you need to do is locate the country you wish to call, and at the following link you'll find the corresponding iTalkYou incoming number.
https://www.italkyou.com/cobertura.asp
Once you locate the country, just dial the number and enter the extension of the person you wish to contact and you're set.
Calls from Virtual Incoming Numbers (DID).
You can also get one of our virtual incoming numbers to be available and reachable all the time from the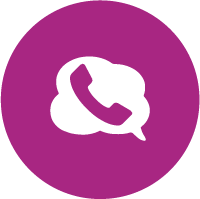 icon in the ADMINISTRATION menu. Once there, you can add the Direct Inward Dial numbers that you need, the platform will show you the cost for each line and it will give you the option to accept the charges. Once this process is complete, your line will be available to use.